Internet Marketing Training Centre
Training for a New Generation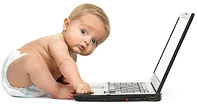 We're proud to be Montreal's choice for people just like you who want to learn the latest techniques. We offer all of these classes (and several others that aren't listed) on a private basis as well. Don't see a course you'd like to take? Contact us for more info!
* Tous nos cours sont en anglais. Pour des cours en français, veuillez nous contacter.
Approved By:
Courses
| Course | Date | Time | Fee | Language | Locations |
| --- | --- | --- | --- | --- | --- |
| Content Marketing | Jun 7, 2017 | 9am - 4:30pm | $500 | English | Our Office |
| Content Marketing | Sep 14, 2017 | 9am - 4:30pm | $500 | English | Our Office |
| Content Marketing | Dec 13, 2017 | 9am - 4:30pm | $500 | English | Our Office |
| WordPress Training (Intermediate) | Oct 18, 2017 | 9am - 4:30pm | $500 | English | Our Office |
| WordPress Training (Beginner) | Sep 20, 2017 | 9am - 4:30pm | $500 | English | Our Office |
| Web Analytics & Metrics 101 | Nov 23, 2017 | 9am - 4:30pm | $600 | English | Our Office |
| How to Start an Ecommerce Business | Jun 7, 2017 | 9am - 12pm | $325 | English | Our Office |
| Social Media for Business | Aug 16, 2017 | 9am - 4:30pm | $500 | English | Our Office |
| Social Media for Business | Oct 18, 2017 | 9am - 4:30pm | $500 | English | Our Office |
| Online PR & Reputation Management | Jun 14, 2017 | 9am - 12pm | $325 | English | Our Office |
| PSD to HTML & CSS | Jun 20, 2017 | 9am - 4:30pm | $500 | English | Our Office |
| PSD to HTML & CSS | Sep 19, 2017 | 9am - 4:30pm | $500 | English | Our Office |
| Photoshop for Web Designers | Jul 19, 2017 | 9am - 4:30pm | $500 | English | Our Office |
| Photoshop for Web Designers | May 25, 2017 | 9am - 4:30pm | $500 | English | Our Office |
| SEO for Local Businesses | Oct 4, 2017 | 9am - 12pm | $325 | English | Our Office |
| Internet Marketing 101 | Jun 22, 2017 | 9am - 1pm | $350 | English | Our Office |
| Google AdWords & Pay Per Click | Aug 23, 2017 | 9am - 4:30pm | $600 | English | Our Office |
| Google AdWords & Pay Per Click | Nov 8, 2017 | 9am - 4:30pm | $600 | English | Our Office |
| Email Marketing | Sep 19, 2017 | 9am - 4:30pm | $600 | English | Our Office |
Instructors
Instructors
Brian Rotsztein, M.A.

With over a decade of experience, Brian Rotsztein is a recognized expert in the Internet marketing industry. He is the President of the Canadian Internet Marketing Association and a noted conference speaker. His unique approach helps companies increase sales and visibility while decreasing missed opportunities. He has taught at McGill University and trains the trainers on Internet marketing, especially SEO. For more information, please visit Rotsztein.com.

Tom Hartman

Building websites since 1998, Tom Hartman is on the leading edge of new web technologies and online trends. With a decade of direct and managerial customer service experience at some of the most well-known companies in North America such as Equifax, Computershare and Canoe, Hartman has focused his efforts on educating individuals and business owners about web concepts and online marketing strategies. This he has done through consultation sessions and as speaker at events such as PodCamp Toronto. His enthusiasm coupled with his ability to simplify ideas represent his teaching style and make him a popular choice for those eager to learn.
FAQ
Frequently Asked Questions
Click on the registration button for the course and date that you want. We are currently using eventbrite.com as our registration system. It takes a minute to sign up and you can purchase your ticket at the same time.
Yes. These will be listed with our physical location courses shortly.
Yes. A laptop is required for virtually every course.
It is impossible to say if any attendee/student will get a job based on the training they receive here. In our experience, attending these types of courses have lead to people running successful companies (both in the business world and as freelancers) as well as getting more work with the knowledge gained.
Yes, the course dates are subject to change (according to trainer availabilities, number of participants, etc). Those who have registered for a course will receive notification of the date change via email.
There is no governing body in the world that covers Internet marketing training. While a number of programs and courses exist, it is up to the student to look at the organization and instructors offering the courses to see if they can benefit.
You can receive a certificate of completion (for example a certificate of completion in SEO) which is the most you can expect from any training organization. There is no such thing as an accredited Master's Certificate in SEO. That's a con and it is recommended that you avoid any organization that claims to offer that type of certificate.
TopSeos.com has consistently ranked our program as the #1 SEO training program in Canada.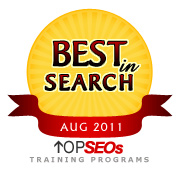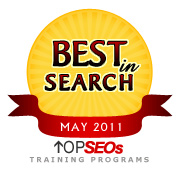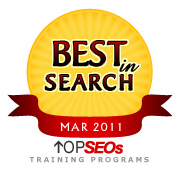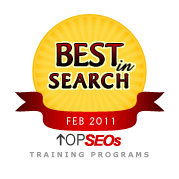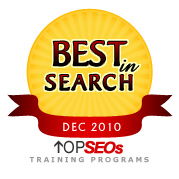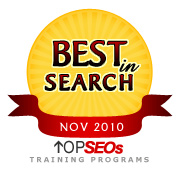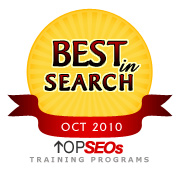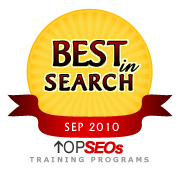 Promotion World named Uniseo is one of the top SEO companies in the world.

Yes! We were the first company of its kind in Canada to offer our unique approach on an in-house basis.
You are welcome to hire instructors after the training session. The fee is typically based on an hourly rate (actual rate will vary by topic and instructor).
Locations
Locations
Our Office

2355 Rue Mantha
Montreal, Quebec
Canada, H4M 1R4

Nearest Metro: Du College

Ruby Foo's Hotel

7655 Decarie Boulevard
Montreal, Quebec
Canada, H4P 2H2

Nearest Metro: Namur

Webinar

This is a web conferencing seminar or workshop.
Clients
Clients We Have Trained
We have successfully taught an extensive array of clients. From business and industry to governmental agencies, educational institutions, and various organizations, we have been hired to train people just like you. The companies listed below represent a partial list of clients to whom we have provided training services.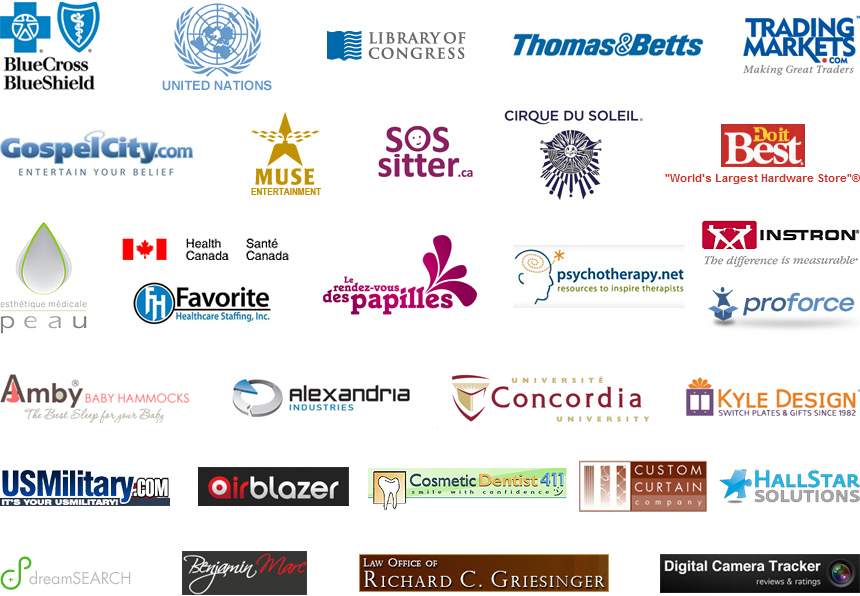 Testimonials
Testimonials
We train people internationally! Here are just a few of the kind words our students have been saying.
I was asked to write a testimonial and I'm happy to do so. I took the course on SEO at first. I walked away with practical ideas on how to find keywords, put them into my website, write text that people wanted to read, and so on. I began using the tips that evening and now, a few weeks later, I am seeing my rankings move up and traffic increasing. Brian said it could take 6 months but I'm thrilled to see it had an effect sooner than later. I then took the WordPress beginner course. This was a guide on how to use WordPress and get the best plugins. Again, this was great. Tom's enthusiam and knowledge really helped me understand the important points. I believe that anyone taking any of their courses would benefit and definitely recommend them.

- Ariel S. (Montreal)

I took the WordPress for beginners course and a custom personalized course on how to promote my website and health program. Both were well worth the time and money invested. Thank you.

- Elana Javier (Montreal)

My experience with Uniseo has been very positive. Brian is extremely knowledgeable about the search engine optimization process, and very professional. I used Brian for a series of consultations for tech industry websites, focusing especially on wireless networking, VoIP and related communications topics. Brian researched keywords, wrote meta-tags and presented his work on time and on budget.

Brian also provided a series of thorough SEO training consultations, which I found extremely helpful. He clearly and effectively explained a broad range of topics relevant to the SEO process, including Keyword research, structural improvements to a website's design, and link development, to name just a few. Brian encouraged questions and answered them quickly and successfully.

I enjoyed working with Brian and I would use Uniseo again for future search engine optimization projects.

- S. Liberace , Web Consultant (Massachusetts)

Thank you for the great WordPress classes (Beginner and Intermediate). I thought I knew a lot more before coming but this really showed me what I can do.

- Jeremy T. , Freelancer (Montreal)

I wanted to thank you for the search engine opimization workshop. Brian's way of explaining the topic finally helped me understand how it works and what I need to do for my company. At the first meeting after the workshop, I explained to my boss that we had to actually have a direction with keywords to look into. It's a lot of work but we have something we're working on. Thank you again.

- Steven H. , IT Company (Montreal)

Thanks for your studied direction and perspective. You quickly cut a clear path for me through what was a fuzzy SEO jungle. Your dedication to and comprehension of every SEO intricacy is reassuring.

- S. Arky , Marketing Consultant (Massachusetts)

Tom is the most dynamic teacher I've ever had! He was amazing and I can't say enough about how much I learned in the Social Media for Business workshop. He made analogies about how selling on Facebook has to be treated like people pushing things on you that you don't want at the wrong time. He brought in ideas that helped me understand the subtleties of doing business in social media. Even the food was great! Just excellent all around. Highly recommended!

- Erica H. (Montreal)

Your training was very helpful and you answered my questions with a lot of details.

- L. T. , Travel Writer (Ontario)

I've taken 2 courses with Uniseo training so far which were Social Media for Business and intro to SEO. Both were interesting and helpful. I have since started using Twitter to some extent and added the SEO ideas I learned to my site. I enjoyed the workshops and learned a lot.

- D. Antonio , Small Business Owner (Montreal)

The world of SEO is wild, unguided and ever-changing. If your organization recognizes the importance of positioning your business and its online presence properly in search engines, then you need the help and guidance of a knowledgeable, proven and learned SEO expert. Brian is the man for this role. Over the past 6 months through his leadership, SEO has become an exciting revenue stream for my consultancy business and I'm confident that with personal experience it will mature into a primary revenue stream of mine.

Brian has been there to patiently explain every concern I've had (I have tons all the time) and it's solely his passion, excitement and understanding of SEO that I've taken the organic approach to Search Engine Marketing seriously, as not only an effective marketing tool but a lucrative business venture. Thanks Brian, All the Best!

- A. J. Hall , Internet Marketing Professional (Toronto, Ontario)

A word about Brian. He's been doing this since 1997 and it shows. He knew so much that my brain was ready to explode by the end of the day. If you take an SEO workshop, this is the guy you want. He's the best SEO guru out there!

- Fran Tremblay (Montreal)
Packages
Limited Time Offer!
Many of our students attend multiple workshops and seminars. We'd like to encourage more people to attend several classes so we're proudly offering this limited time offer:
Attend 5 classes and get the 6th one free*.
* Free course must be equal or lesser in value to the classes already attended.
* Three of the courses must have been full day courses.
* All 5 courses must have been taken within 6 months of the first course.
* Some restrictions may apply.