WordPress Experts
Get custom WordPress websites, programming, tech support, and professional training.
---
We Build WordPress Websites That Work
WordPress is the world's foremost content management system (CMS) software used to build and marketing beautiful websites and informative blogs. It's quick to learn, easy to manage, and SEO-friendly which is why every fourth website that you visit was built on the WordPress platform. We started customizing WordPress websites and blogs in 2005! We're specialists who design custom themes to look fantastic on desktop computers and mobile phones, program powerful plugins, and make sure your website is seen by Google.
WordPress Training
Our workshops cover beginner basics to advanced skills.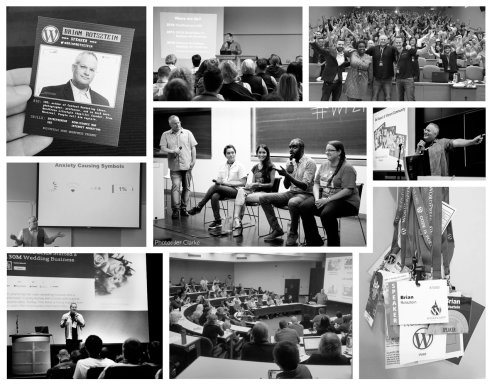 We Speak at WordPress Conferences!
WordPress conferences are called WordCamps. Three members of our team have spoken at WordCamps. We've given over twenty talks at WordCamps internationally in cities such as:
Montreal
Toronto
Ottawa
Halifax
Miami
Atlanta
Rochester, NY
Wilmington, NC
Topics have included talks on WordPress as website building software, combining WordPress with SEO, social media, content marketing, and making money as a blogger, among others. We have also been on many WordCamp business, entrepreneurship, and marketing advice panels. Additionally, we're on WordPress TV over a dozen times and so much more!
Even if you don't think you're in the WordPress community, you are just by using it.Brian Rotsztein
Founder of the WordPress Lifestyle (#wplife) Movement
The Best WordPress Protection Plans
Get industry-leading maintenance and support services to protect your website investment.
Broken Theme & Plugin Support